About Fordelm
Strategic Growth Planning and Marketing
Over the past decade, Fordelm has helped business owners and leadership teams from all types of organizations plan for growth. From developing the plan to getting the team on board. Fordelm works with small and large businesses, non-profits and charities and believes certain growth principles apply despite the makeup, location or size.
Healthy organizations grow, and to get healthy most leaders have to bring focus and rigour to the planning process. Sometimes this includes having difficult conversations with customers, employees, partners or other stakeholders. Sometimes it's about getting at the heart of why the business exists and what's working – or isn't. And sometimes it's about developing a plan that people can put into action, clearly, simply and with accountability.
If this sounds familiar and your organization needs to step it up, this is where Fordelm can provide an extra set of hands.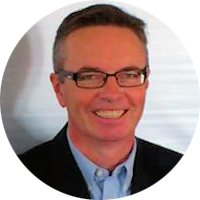 Meet Bill Bickle
President
Bill is equally comfortable in the board room, on the factory floor, or with customers and suppliers. With a clear focus on the big picture and attention to detail, the Fordelm planning process ensures all the pieces come together in a plan that engages leaders and staff, is strategically aligned, and has accountability-measures built in. Owners and other leaders repeatedly comment on how easily they feel they get their issues out on the table.
Bill studied accounting at Queen's and has an MBA from York as well as many years of experience in marketing and finance. He managed an 8-figure marketing budget at Royal Bank, but is equally comfortable in very small organizations. Customers say he brings the right amount of structure and rigour to their growth-plans.