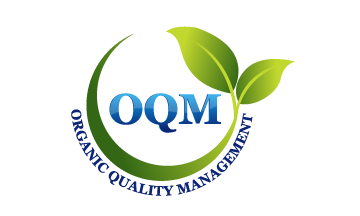 In healthy, growing organizations, the leaders empower employees and the structures are constantly evaluate and adapted to ensure effectiveness. People operation from their skills and competencies, don't operate like square pegs in round holes. People come to work to join and contribute to the greater purpose, not just to earn an income, and they feel like they're working on a team that cares about them as a person. They spread a sense of commitment and fun to the people they connect with: one another, customers, suppliers and other stakeholders.
Can Quality Be Measured?
Organic Quality Management research has identified eight essential qualities against which an organization can be measured. These eight principles are valid in every organization anywhere. The research also proved that an organization must observe all of these characteristics to be healthy and sustain quality over the long term.
The eight Quality Characteristics measure by the employee survey are:
Empowering Leadership – Are the leaders focused on equipping the workforce?
Talent-based Jobs – Are tasks assigned based on the skills and competencies of each employee?
Inspiring Vision – Is the vision for the organization clear, actionable and engaging?
Effective Structures – Do the structures support the mission of the organization and are they optimized (neither too much structure nor too little)?
Shared Values – Is the organization aligned, unified and focused in purpose?
Holistic Teams – Do the teams treat staff (and volunteers) as whole people, caring for them, not just providing a job?
Customer-oriented Service – Are internal (and/or external) customers treated fairly and consistently, do they receive good value?
Connecting Relationships – Do employees and other stake-holders?